Roll over image to zoom in
Description
Introducing the new revised design Turbo Kit from AVO Turboworld, which now features a upper grille mounted Intercooler Core which is suitable for Jimny's with Aftermarket Bull Bars such as ARB, Ironman, AFE, Hamer 4X4 & Wildog fitted. 
Vehicles released with low prices typically come with low power levels to match and the Jimny continues the trend, having only 105hp.
Having previous experience in turbocharging Suzuki engines back in the 80's and 90's, AVO Turboworld committed to develop a bolt on turbo kit for the new Jimny.
Key Points of the AVO Turboworld bolt on kit:
 - The kit is designed in such a way so that both factory cat converters can be retained. 
 - The intercooler and pipework are designed with ease of installation in mind. 
 - The turbo exhaust manifold is a 4 into 1 runner design with the collector being a die cast piece for great durability and to finish it off is a CNC cut 16mm turbo mounting flange and CNC cut exhaust manifold flange.  All of which is then high temperature ceramic coated. 
 - Turbocharger sizing is appropriate for an engine of 1.5 litre with a 10:1 compression ratio and includes a base 6 psi actuator.  If pushed to the limit the Turbocharger used in the kit would be capable of flowing about 250hp at the engine.
- The kit includes all oil and water plumbing for the turbocharger including a fitting that must be drilled and taped into the oil pan.
- Intake and intercooler piping are constructed of a combination of 2" and 2 ½" mandrel bent 304 brush finished stainless.  High quality silicone joiners, silicone moulded intake hose and silicone hump hose connect all pipework from filter to the turbo, turbo to intercooler entry and then intercooler discharge to the throttle body.  A sports air filter completes the intake system.
 - The results achieved with the kit, running at 5 PSI boost with the standard exhaust system including both factory OEM cat converters will give a 40% - 50% gain in power output (depending on tune) along with increased driveability due to the extra torque.
See the vehicle test in Japan on DAMDs YouTube Page.
*Please allow for 4-6 weeks production time.  
Shipping Dimensions:
Box #1 - 20kgs 106x48x21cms
Box #2 - 14.5kgs 50x36x28cms
Payment & Security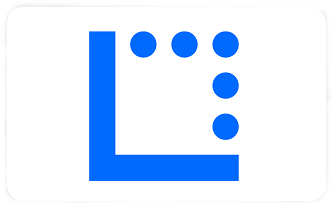 Your payment information is processed securely. We do not store credit card details nor have access to your credit card information.