Roll over image to zoom in
Description
Recreational activities such as camping, 4×4 activities, boating, fishing etc. don't have to leave you or your family in the dark or isolated from the outside world. Stay connected with friends or family wherever there is the slightest mobile signal.
The WL range wireless router works exactly the the same as your router/modem at home or the office. With quick setup and connectivity, you'll be able to use your favorite applications and stream video content.
The WL-R200 is powerful and programmable industrial quality mobile router with high performance and harden casing design for all types of recreational activities like camping, 4×4 excursions, boating and fishing. All this is possible whilst keeping an eye on your home or office alarm systems or CCTV.
WL-R200 (3G/4G)
The optimal connectivity while on the move
Industrial robust design and compact metal housing

Strong electromagnetic interference Resistance, Heat endurance and radiation ability

High data speed via 4G or 3G network

Always online, reboot automatically if disconnected to ensure continual connection

High Reliability: Hardware link self-recovery

Built-in watch dog, Multi-link detection

LCP/ICMP/flow/heartbeat check, ensure network usability

Web/CLI/SSH/Management platform support, easy configure

SMA antenna connector allows for high gain antenna connectivity to boost extremely low signals

DIN Rail mounting option included
WLINK WL-R200 series Router is  an IoT ( internet of things) mobile broadband router which connects to 4G and 3G mobile networks to provide reliable, secure and high speed mobile connectivity.
Ultimately fast transfer speed in 4G network reaching up to 150M download and up to 50M upload is possible. VPN features can be configured allowing you to utilize virtual private network service. The Wl-R200 wireless router is built for stresses and workload of a modern recreational, industrial or commercial environment. Its compact small size design enable WL-R200 Router enables fast and easy installation. The WiFi link has been tested to 250 meters direct line of sight without buffering a YouTube movie.
With optional GPS capability you can also enable tracking of the vehicle the unit is installed into providing an instant location.
*ITEM SHIPS DIRECT FROM SUPPLIER
Payment & Security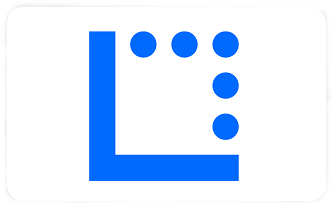 Your payment information is processed securely. We do not store credit card details nor have access to your credit card information.