Roll over image to zoom in
Description
The UHF 4x4 Pack is a limited edition pack for the 4WD Enthusiastic. Uniden's UHF Radios are High End Japanese Quality  built for Australian Conditions. It is an All in one pack with a UHF radio and Antenna for your 4WD to get you started on your ultimate offroad trip. You can simply purchase this pack to get all you need in one go.
The UH9060 is the latest CB Radio in the Trade Quality Professional Series of UHF Radios. This compact and durable mobile radio provides the best communication on road while keeping you connected even in the most remote locations. The UH9060 is a remote head UHF Mobile with large LCD Display solution ideal for drivers of 4WD and Motorhomes where size is an issue. The Remote head unit can be mounted on the roof or dash of inside the vehicle and features Instant Replay allowing you to record and replay up to one minute of recent received signals ensuring important transmissions are not missed.
What makes the UH9060's unique is the innovative Smart Mic Technology. Smart Mic Technology is equipped with a 3-Way Smart Key and Built-in Dynamic speaker. With a front face speaker in the microphone and a speaker in the base you will receive optimum voice quality ensuring you never miss a transmission.
The UH9060 is also equipped with the latest technology "Voice Enhancer". Voice Enhancer allows you to choose from 4 different audio settings (Normal, Bass, Mid-Range and High) to provide a Natural Voice Enhancer for performance second to none.
Features:

80 UHF Narrowband Channels*
Mini Compact Size: 24.8mm(H) x 126.5mm(W) x 99.8mm(D)
5 Watt Maximum TX Output Power
Built-In AVS Circuitry
Master Scan
Voice Enhancer
Smart Key
10 Different Call Tones
Instant Replay Function
Remote LCD Speaker Microphone
LCD display with 7 Backlit Colours
Roger Beep Function On/Off
External Speaker Jack
5 Level Preset Squelch
Channel Select
Instant Channel Programming
One Touch Instant Channel Recalling
Triple Watch
Group Scan and Priority Channel Watch
Open Scan
Duplex Capability
Built-In Selective Calling
SELCALL Feature
Scan Channel Memory On/Off
104 Additional DCS Codes that are User Selectable
Designed and Engineered in Japan
Built for Rugged Australia and New Zealand Conditions
AT970BKS
Antenna Whip – Black
3.0 dBi Gain
Length: 725mm
Fibreglass Raydome Antenna
Heavy Duty Barrel Style Stainless Steel Spring
Ground Independent
Payment & Security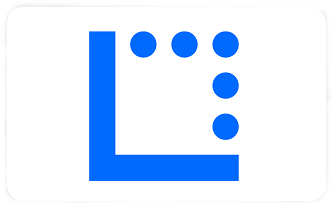 Your payment information is processed securely. We do not store credit card details nor have access to your credit card information.