Roll over image to zoom in
Description
The Pedal Torq enhances your JB74W Suzuki Jimny's accelerator response so that you can experience smoother gear changes and quicker overtaking.
By altering the signal sent to your Suzuki Jimny's ECU, this unit creates an improved throttle response that enhances acceleration performance. With more response instantly, you can say goodbye to engine lag when accelerating.
Go faster quicker with the original throttle controller from Torqit.
If your Jimny feels sluggish when you take off, it's time for a throttle controller. By increasing throttle response, the Pedal Torq eliminates all sluggish behaviour. This upgrade is ideal for heavy vehicles with extra weight and gives you the extra response needed when towing. It also means smoother driving with instant response for standard vehicles.
Controlled right from your dash, this unit has six modes: Eco, Cruise, Sport, Off Road, Intelligent and Anti Theft. These modes enable you to finely tune the vehicle to your driving style. The intelligent mode even adapts to create a tailored response to your driving. Heavy-footed drivers will experience smoother take-offs, while light-footed drivers will notice a considerable difference in response. The additional anti theft mode can completely immbolise the vehicles accelerator, making it impossible to drive until the mode is deactivated.
For more information regarding the various modes, click the instructions tab above.
The Pedal Torq will take your 4WD vehicle to the next level, delivering the ultimate off-roading experience with improved acceleration.
Installation
Connecting to your accelerator pedal without the need for cutting or rewiring, setting up your Pedal Torq unit is quick and easy. To complete installation, simply unplug your current accelerator and connect the Pedal Torq plugs. You can fit the Pedal Torq to both diesel and petrol vehicles in just a few minutes.
Features
5 year product warranty.
Vehicle is faster off the mark.
Supports towing by removing sluggish behaviour.
Easy plug and play installation.
Suits petrol and diesel vehicles.
Convenient dash mount control.
Fine tune the accelerator with five modes and 30 settings.
Intelligent mode adapts to your driving style.
Activate anti-theft mode to immobilise your vehicle.
30 day money back guarantee.
Payment & Security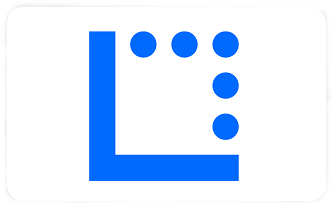 Your payment information is processed securely. We do not store credit card details nor have access to your credit card information.