Roll over image to zoom in
Description
The TLR Luggage divider will only fit if you have a TLR Top Shelf installed in your 2018+ JB74W Suzuki Jimny.
So you bought a compact 4wd but now struggling for cargo space and looking for more options?
First off we made our top shelf which mounts to the grab rail bolts on either side of the roof
Then we seen the OEM cargo barrier is no longer available from Suzuki so we had a look at what we can do.
We are not normally in the business of cargo barriers, but we have come up with a design that mounts to our top shelf at the top and on the bottom it mounts to some new brackets we have designed that utilise three factory bolts holes at bottom of the rear windows.
This has allowed us to keep the overall weight down as making it independently mounted would require some reasonably heavy duty steel as there is not much else to mount to at the top, Using our top shelf just made sense as most who need a Luggage Divider will not have anyone in the back seat, So will most likely also be happy to have the top shelf.
For practical commercial reasons we have also only designed it as a half barrier as we feel this will be compatible with the majority of customers, some of which have either false floors or drawer units which if we had a full length unit are very hard to be compatible with as we would need to have additional mounting at the bottom and this would likely be a problem with all these other accessories.
Laser cut from zinc coated 1.2mm steel and powder coated in a black textured finish for the ultimate in rust protection and looks.
Styled with an attractive grid pattern of holes to reduce overall weight and allow the fitment of Molle pouches.
All mounting hardware and fasteners are included in the kit.
Easy no drill installation utilising existing mounting holes.
Fitting time approx. 30 min.
This produce is a luggage divider or pet barrier only and is not designed to be a cargo barrier.
THIS IS NOT A RATED CARGO BARRIER.
Weight: 5kgs
Dimensions: 500 × 70 × 1170mm
Warranty: 2 Years

Finish: Black Powder Coat
Material: Zinc Coated Steel
Payment & Security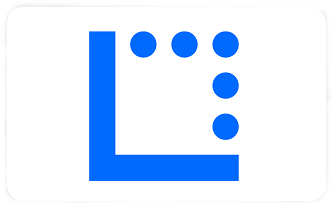 Your payment information is processed securely. We do not store credit card details nor have access to your credit card information.