Roll over image to zoom in
Description
The circuitry that's featured in the Charge work light range was spawned from the ever-reliable T-Series light bars. Tried and tested, the Charge range utilises all the high quality components used in our flagship gear. 
Ultra high noise suppression automotive components and genuine CREE® LED's mean you can get on with the job at hand. High efficiency circuits and low current draw also mean you only need a basic 12v or 24v setup. 
Light up the night with our set and forget Charge LED work light range!
Spot –  The most directional beam pattern, best suited as a small driving light. Featuring the same spot reflector as our range of light bars.
Flood – Best suited as a semi-directional work lamp. Featuring the same Elliptical Beam reflector found in our light bars, the flood pattern offers excellent beam width and usability.
Diffused – Smooth and consistent, the Diffused Beam pattern offers almost 160 degree beam width while maintaining intensity. Best suited to applications where powerful flood-style lighting is required.
Scene – 180 degree non-directional flood beam. Perfect for camping and general scene lighting. The Scene Beam eliminates hot-spots resulting in an ultra-usable beam pattern.
40W CHARGE - DIFFUSED LIGHT
Having the option of 4 main beam patterns and multiple designs of housing and mounting options, the Charge work light range offers a solution to everyone.
High quality components combined with smart and effective designs mean you can set and forget. Whether your weekend warrior or start work after the sun goes down, the Charge range will certainly have a solution.

FEATURES

Heavy Duty – Heavy duty Stainless Steel bracket and larger fasteners offer a perfect lighting solution to any heavy duty application.
Durable –  Weather proof connections, 3mm PC lens and Stainless Steel mounting brackets allow trouble free operation.
Dust & Waterproof – IP69K. The Charge range obtains the highest ingress rating available.
Interference Free – CISPR25. The Charge range won't interfere with electronics such as your UHF/CB Radio or cellular devices.
Low Current Draw – With a low current draw, you can run the Charge work lights off your start battery without hassle.
5 Year Warranty – An Australian company with an Australian no nonsense 5 year warranty.
60,000 Hour Life – Trouble free operation year after year, or we'll replace it!
WHAT'S INCLUDED

    Teralume Industries™ Charge 40w Diffused LED Work Light
    150mm tail with DT06 Deutsch® Connector
    Larger Stainless Steel Mounting System & Hardware
SPECIFICATIONS

Voltage – 9-36V DC
Mounting – Stainless Steel Bracket
Warranty – 5 Year Replacement Warranty
Amps – 40w / 2.03A @ 12V DC
Vibration – Vibration dampened and shockproof to 28G
Diode Count – 4x 10w 6000K XM-L2 CREE® LEDs
Lumens – 2,454 Effective Lumens
Light Beam – Diffused Beam
Ingress – IP69K – Water Proof up to 3 meters
Connections – Waterproof Deutsche® connector
Wiring – 150mm Tail and Plug Included
Housing – High Pressure Cast Aluminium
Polarity – Reverse Polarity Protection
Interference – CISPR25
DIMENSIONS

Payment & Security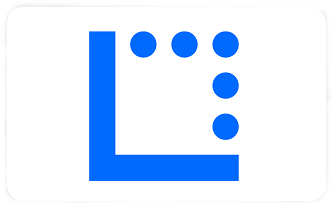 Your payment information is processed securely. We do not store credit card details nor have access to your credit card information.