Roll over image to zoom in
Description
Introducing the groundbreaking Icon Single Row Jimny sized 40" LED Light Bar.
The new cutting-edge bar features a dual beam system with a high and low beam, and an innovative daytime running light that can effortlessly switch between white and amber using a touch sensor on the bar. The Icon light bar is incredibly bright and stylishly designed for a sleek and modern look. Experience the future of lighting technology with the all-new Icon range.
Features & Specifications: 
• 180w / 15A @ 12V DC - 40w / 3.33A R112 Brightness
• 11,614 Effective Lumens
• Premium 'bin' KW Osram LEDs
• White & Amber DRL - Toggle with Touch Sensor
• 5500k True White Colour Temperature
• Ultra-Reflective Vacuum-Metallised Spot & Wide Reflector
• 28G/IK09 Impact & Vibration Rated
• IP69K Water Tight - 3.0M Submersion
• CISPR 25 2008 Category 3 RF Noise Suppression
• Lifetime Replacement Warranty
• Wiring Tail Supplied (Harness Additional)
What's Included:
• Teralume Industries™ 40 Inch Single Row Icon Light Bar
• Pair of End Mounts & Fasteners
• Pair of Slide Mounts & Fasteners
• 1x Wiring Tail (Harness Additional)
ISOlux
A Revolution, Every Night
Introducing the revolutionary Icon LED Driving Light bar -our most advanced creation yet! With a stunning bezel-free design and sleek black-out finish, this light bar is built to revolutionize your driving experience. The Icon bar is equipped with a touch sensor for the white and amber DRL and 50% dimming control, allowing for an effortless transition from day to night. With unparalleled performance and outstanding brightness,you can drive with confidence knowing that you'll outshine the darkness.

As a testament to our unwavering commitment to quality, the Icon bar comes witha lifetime warranty. Get your hands on the Icon LED Light Bar today and lightup your journey like never before!
It's 2023, not 2013
The Icon LED Light Bar features a stylish and refined design, with a sleek black-out finish that gives your vehicle a modern and sophisticated look. The bezeless design adds a touch of elegance, making it an excellent complement to any vehicle. The black-out finish is expertly crafted to blend seamlessly into your vehicle's design, without overpowering it. This minimalist approach ensures that the Icon bar enhances your vehicle's existing style, making it stand out in a simple yet striking way. Upgrade your driving experience with the Icon LED Driving Light bar today.
Be Seen, Day or Night
The Icon LED Driving Light bar features a built-in day time running light system that is designed to provide optimal visibility in any lighting condition. The system is integrated into the light bar and can operate as both white and amber, with the ability to toggle between the two colors using a touch-sensitive pad located on the front of the bar.

The day time running light system not only enhances your vehicle's visibility during the day, but it also adds a touch of style and sophistication to your ride. With the ability to switch between the two colors, the Icon bar provides you with the flexibility to choose the color that best complements your vehicle's design.

The touch-sensitive pad is conveniently located on the front of the bar, allowing for easy access and control. This intuitive feature adds an extra layer of convenience and ensures that you can switch between the colors with ease.
Payment & Security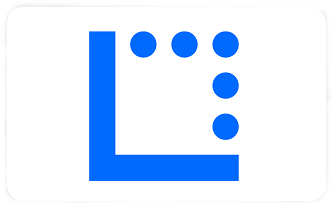 Your payment information is processed securely. We do not store credit card details nor have access to your credit card information.