Roll over image to zoom in
Description
The Rogue M.O.L.L.E crew at Legendex have worked closely with the Suzuki Jimny community to identify the challenges of owning the mighty SWB Off-roader. The number one feedback from Suzuki fans was storage space.
The Legendex in-house design team has met the challenge front on with a range of M.O.L.L.E inspired panels that give you storage in wasted spaces. The Suzuki Jimny folding table does this in two ways. The M.O.L.L.E panel allows you to mount gear on the rear door of the Jimny. A great spot for tools, first aid, cutlery, and MOLLE pouches, limited only by your own imagination.
The Rear MOLLE panel then folds down to give you a flat stable table for camping, working or somewhere to rest your snacks eliminating the need to pack a camp table when you go bush or beach.
A camping table is great out in the bush but the Jimny community had one BIG problem. The Jimny door swings out at a bad angle making a standard drop table slope. At Legendex we could not let this go without a solution. The ROGUE Blade was added to a stainless steel continuous hinge allowing the table to be set at multiples angles so you can enjoy a level table in nearly any condition.
The third challenge set to us was weight. Every Kilo in a Jimny counts, and the timber tables were adding unnecessary weight. The Legendex Rogue MOLLE folding table has been made out of 3mm Aluminium giving strength, style and lightweight all in one package.
Australian Made, Australian Design, Australian Supply
Legendex is dedicated to local manufacturing and the Rogue M.O.L.L.E is focused on this philosophy. The Suzuki Jimny folding table is proudly Built, Assembled and Manufactured in Australia.
Features:
3mm Aluminium
Rogue M.O.L.L.E inspired mounting panel
Black Powdercoat
Lightweight
Adjustable level
Cut into the 3mm Aluminium table, the legendary ROGUE Molle pattern runs the underside of the Jimny folding table so you can custom mount a range of M.O.L.L.E accessories.

The Military inspired Legendex ROGUE Molle pattern has been carefully chosen to give you the largest possible range of M.O.L.L.E style fitting options available.

What is M.OL.L.E? Traditional military M.O.L.L.E is webbing 38 X 25mm. The engineering team at Legendex has taken this field-proven system and improved it for the Australian off-road community.

With the genuine Rogue MOLLE pattern, Now you have more mounting options than ever before.
Quickfist systems, RAM Mounts, custom brackets and most mainstream mounting systems can be easily fitted using the 10mm X 40mm Slots. This row is also great for Anderson Plugs, power panels and hiding wiring.

Off the shelf MOLLE pouches and canvas tool holders, fit easily to the 40mm X 25mm Pattern. Flush mounting 12V sockets, lights and meters can be modified to suit fitment to this row.

The combination of both the larger and smaller pattern makes the Legendex Rogue MOLLE Window panels easy to see through when required.
| | |
| --- | --- |
| SKU | MR-SETJNY-FT |
| Brand | Rogue M.O.L.L.E |
| Shipping Weight | 10.0000kg |
| Shipping Width | 0.370m |
| Shipping Height | 0.100m |
| Shipping Length | 1.050m |
| Shipping Cubic | 0.038850000m3 |
Payment & Security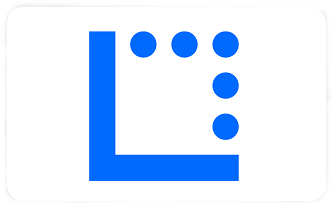 Your payment information is processed securely. We do not store credit card details nor have access to your credit card information.