Roll over image to zoom in
Description
Introducing the Legendex Rogue MOLLE 4WD Winch Battery Cradle, an exceptional addition meticulously crafted from premium 2mm Stainless Steel.

Features:
2mm Laser Cut Stainless Steel
Built-in support for a winch isolator (sold separately)
Includes a pair or Genuine UNILUG Forged battery terminals.
Fits without modification using factory mounting points.
NB: This is a start battery upgrade, not a secondary battery.
To Suit DIN65LH Battery
This cutting-edge product, proudly brought to you by Legendex as part of their renowned Rogue MOLLE product range, is specifically engineered to triple the capacity of your factory start battery, providing you with an extraordinary power boost for seamless operation of your 4WD winch.
Designed for the serious Suzuki Jimny off roader in mind, the Legendex Rogue MOLLE Battery Cradle offers unrivalled capacity for you winch with 800CCA DIN65LH battery, ensuring superior performance even in the harshest off-road recovery conditions.
Crafted from top-quality Stainless Steel, it exhibits outstanding corrosion resistance, making it a must have upgrade for you Jimny. The Legendex Rogue MOLLE Battery Cradle is tailor-made to optimize space to allow for a larger battery without modifying your factory mounting points. Seamlessly integrate into your vehicle's engine compartment tripling your battery capacity.
With its user-friendly installation process, both seasoned enthusiasts and newcomers can effortlessly benefit from this exceptional product.
The Legendex battery cradle empowers your winch, allowing you to conquer challenging terrains with confidence. Bid farewell to battery drainage concerns and embrace the maximum power and efficiency delivered by your winch, courtesy of the Legendex Rogue MOLLE Battery Cradle. Elevate your off-road experiences with the Legendex Rogue MOLLE Battery Cradle, a durable and efficient solution that perfectly complements the renowned Rogue MOLLE product range. Discover innovation and reliability at its finest as you unlock the full potential of your 4WD adventures with this exceptional Legendex product.
Payment & Security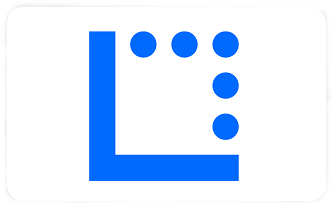 Your payment information is processed securely. We do not store credit card details nor have access to your credit card information.