Roll over image to zoom in
Description
Need more storage room in Jimny? This Rogue Molle roof console takes advantage of unused space in your Jimny. You can keep cargo securely in place and out of the way while easy to access overhead. It's the ideal way to store maps, UHF Radios, Switches, Molle pouches, off-road gear, and light tools, easily customized to suit your personal style.
You can strap stuff to it, you can bolt stuff to it, you can do anything you want with it, designed for the custom build fans who don't want the standard plastic roof console.
The Legendex Rogue Molle System - Don't settle for plastic roof consoles for your Suzuki Jimny. The Legendex ROGUE Molle roof console is designed to be stylish, adaptable, and long-lasting. The 2mm Aluminium welded body is easily drilled and modified to mount practically any accessory.
5 Carling switch slots have been laser cut for an easy access switch panel and the legendary ROGUE Molle pattern runs the underside of the Jimny roof console so you can custom mount a range of Molle accessories.
The Military inspired Legendex Rouge Molle pattern has been carefully chosen to give you the largest possible range of Molle style fitting options available.
With the genuine Rogue Molle pattern, now you have more mounting options than ever before. Quickfist systems, RAM Mounts, custom brackets and most mainstream mounting systems can be easily fitted using the 10mm X 40mm Slots. This row is also great for Anderson Plugs, power panels and hiding wiring.
Off the shelf MOLLE pouches and canvas tool holders, fit easily to the 40mm X 25mm Pattern. Flush mounting 12V sockets, lights and meters can be modified to suit fitment to this row.
The combination of both the larger and smaller pattern makes the Legendex Rogue MOLLE Window panels easy to see through when required.
Features:
2mm Aluminium welded panel: Lightweight, strong and easily modified.
Unique Legendex Rogue Molle pattern
5 Carling switch cutouts
DIY Easy fit: Mounts to factory mounting positions - no specialised tools needed
Stainless steel brackets and hardware.
Australian Manufacturer: From design to manufacturing to material supply proudly Australian made.
Laser-cut and CAD designed: Precision manufacturing for the right fit every time
Black tactile powder-coated finish
What's Included:
2mm powder coated Rogue MOLLE Roof Console Body
Easy Fit stainless-steel front and rear brackets
8 X 6mm Stainless Steel Bolts
4 X 6mm Hex head flanged nut
2 X 6mm speed clip nut
Join the Legendex Rouge Molle community - the core value of the Rogue Molle system is allowing the 4WD and off-road community to hack it and mod it to suit their build. We want to see your "MOD", Hashtag #roguemolle to your build and tag Legendex so we can see your fit out.
What is M.OL.L.E? Traditional military M.O.L.L.E is webbing 38 X 25mm. The engineering team at Legendex has taken this field-proven system and improved it for the Australian off-road community.
Payment & Security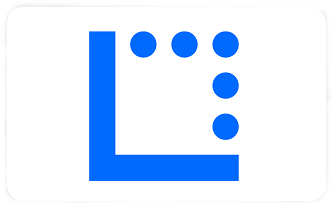 Your payment information is processed securely. We do not store credit card details nor have access to your credit card information.