Roll over image to zoom in
Description
ENHANCE YOUR SUZUKI JIMNY JB74W WITH A HIGH-QUALITY 5-PIECE UNDER PROTECTION PLATE
Hamer 4X4 understand the importance of protecting your Suzuki Jimny JB74W, and are proud to offer a premium 5-piece Underbody Protection Plate Package.  This comprehensive underbody protection system is meticulously engineered to safeguard your vehicle against potential damage and provide peace of mind during off-road adventures. Below we have highlighted how it surpasses the competition and elevates your driving experience.
SUPERIOR DESIGN AND CONSTRUCTION
The 5-piece under protection plates are constructed using high-grade materials and cutting-edge manufacturing techniques. Each plate is precision-crafted to fit seamlessly onto the undercarriage of your Suzuki Jimny JB74W, providing maximum coverage and protection. We prioritize durability and longevity, ensuring that our under protection plate can withstand the rigors of challenging terrains and harsh environmental conditions.
COMPREHENSIVE UNDERBODY PROTECTION
The 5-piece configuration of our under protection plate offers unparalleled coverage for vital components, safeguarding them from potential damage caused by rocks, debris, and other obstacles. The set includes:
The front plate shields the engine and vulnerable components in the front of your vehicle, such as the radiator, oil pan, and transmission.

Transmission plate: Protecting the transmission system, this plate prevents damage from rough terrains and reduces the risk of costly repairs.

Transfer case plate: The transfer case is shielded by this plate, ensuring its proper functioning and prolonging its lifespan.

Fuel tank plate: Our under protection plate features a dedicated plate to protect your fuel tank from potential impacts, preventing leaks and ensuring optimal performance.

Rear differential plate: This plate provides robust protection to the rear differential, securing it from possible damage while driving off-road.
ENHANCED OFF-ROAD PERFORMANCE
The Hamer 5-piece Under protection plate installed on your Suzuki Jimny JB74W, you can take your off-road adventures to new heights. By safeguarding critical components, our underbody protection system allows you to navigate challenging terrains confidently. Whether you're traversing rocky trails, conquering uneven surfaces, or crossing streams, our under-protection plate provides an extra layer of protection to push the limits of your Suzuki Jimny JB74W.
EASY INSTALLATION AND COMPATIBILITY
Installing our 5-piece under protection plate is a hassle-free process. Each plate is designed to align perfectly with the existing mounting points on your Suzuki Jimny JB74W, ensuring a seamless and secure fit. Our product has comprehensive installation instructions and requires no modifications or specialized tools. The compatibility of our under protection plate with the Suzuki Jimny JB74W guarantees a hassle-free experience for Jimny owners.
UNCOMPROMISING QUALITY AND SATISFACTION GUARANTEE
At Hamer 4×4, we prioritize customer satisfaction above all else. Our 5-piece under protection plate is rigorously tested and undergoes quality control procedures to ensure superior performance and reliability. We stand behind the quality of our product and offer a satisfaction guarantee.
INVEST IN PREMIUM UNDERBODY PROTECTION
Investing in high-quality underbody protection is paramount for the well-being and longevity of your Suzuki Jimny JB74W. Our 5-piece under protection plate offers comprehensive coverage, superior design, and enhanced off-road performance. By choosing Hamer 4×4, you're investing in a product that prioritizes your vehicle's safety and driving experience. Upgrade your Suzuki Jimny JB74W today with our premium under protection plate and enjoy the peace of mind that comes with unmatched quality and reliability.
FIRST PLATE DIMENSION: Width (mm) 580 Length (mm) 679 Height (mm) 277
SECOND PLATE DIMENSION: Width (mm) 751 Length (mm) 517 Height (mm) 110
Total Weight: 45kg
Payment & Security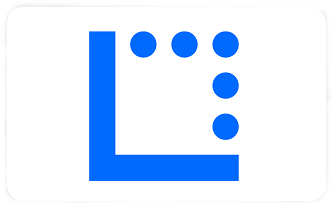 Your payment information is processed securely. We do not store credit card details nor have access to your credit card information.