Roll over image to zoom in
Description
Secure your cargo and gear with the more compact Stratchit Shorties. Stratchit Shorties are the ultimate efficient tie-downs with stretchy ratcheting performance in a lightweight, durable strap that is 507mm / 20" shorter than the regular Stratchit. Keep your rack clean and organized with the cinching hook and loop strap that neatly stows away excess strap length. Replace all of your cumbersome ratchet straps and stop wrestling with fixed length bungee cords. Stratchit Shorties have all the benefits of a compact ratchet strap and bungee cord combined.
inch down loads simply and effectively so you don't have to worry about gear rattling loose on bumpy roads.
Stratchit Shorties absorb tension like a stretchy ratchet strap.
Stratchit Shorties are adjustable from 470mm / 18.5" in length to 1017mm / 40" in length.
Quick and efficient. Simply secure the ends and hand tighten the strap.
Fastens to, and around, just about anything.
Perfect for Front Runner Racks and accessories, but work with all roof rack systems.
Many uses! Secure: Wolf Pack, Cub Pack and other cases (Pelican, Zargas, Alu-box, etc.) to any roof rack.

Secure: Surfboards, SUP, bicycles, firewood, chairs, etc.

Keep your luggage secure inside the vehicle. Scrunch up your sleeping bags extra tight.

Sold in pairs.

HOW TO USE:
Hook to the Front Runner Roof Rack Tie Down Ring or loop around the slats or side profiles and fasten the Stratchit Shortie to itself.

You can even remove the carabiner and loop the Stratchit Shortie through itself - to fasten around any roof rack rail, railing, pole, bumper, tire carrier.... etc.
WARNINGS:
Please read and follow all these warnings carefully -- failure to do so could result in cargo damage and could cause injury.

Do not over tighten. Use only hand leverage.

Never stand in the direct path of the Stratchit Shortie when tensioning to prevent the risk of injury should the strap become detached.

Loads settle. Check Stratchit Shortie after first 10 miles of driving and each 50 miles thereafter.

User to evaluate working load and requirements. DO NOT use to support human weight under any circumstance.

Check the Stratchit Shortie regularly for signs of deterioration or damage.

To ensure longevity, please remove the Stratchit Shorties from the sun and weather elements when not in use.

Make sure that the points of attachment to the vehicle or trailer are of sufficient strength to withstand the maximum loading that will be produced during use.

Take additional care if securing large objects that may be subject to aerodynamic lifting forces caused by bumps. Always use the appropriate number of straps and drive at reduced speeds to minimize the effects of these forces.
Consists of:
2 x Stratchit Shorties

Materials used:
Polyester webbing
Latex Bungee
7mm Stainless Steel Carabiner

Product Dimensions:
Adjustable from 470mm (18.5") L to 1017mm (40") L x 25mm (1.0") W

Weight:
185g (6.5oz) each
370g (13 oz) per pair

Working Load Rating:
220 lbs (100kg)
Payment & Security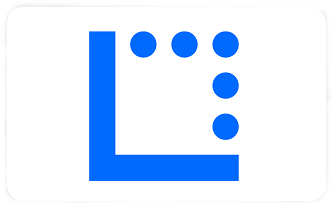 Your payment information is processed securely. We do not store credit card details nor have access to your credit card information.