Roll over image to zoom in
Description
The super-lightweight Roof Top Tent is the perfect size and weight for all your Suzuki Jimny overlanding adventures. 
The super-low 330mm profile reduces wind resistance while on the road and lowers the vehicle's total height. The Front Runner Roof Top Tent is the lowest profile roof top tent on the market!​​  1.3M wide roof top tent that expands to 2.4M long when set up.

Mounts to the top of your Front Runner Roof Rack for quick, convenient, and comfortable shelter wherever you roam.
Sleeps 2+ comfortably.
Opens in one smooth motion for an instant bedroom.
Lighter than all the other comparable roof top sleeping solutions on the market today, weighing only 43kg.
Tent body constructed of water-repellent, durable 260g poly-cotton ripstop fabric.
Full-coverage rainfly constructed of waterproof, UV-resistant 400d polyester oxford fabric. Remove or install quickly as needed with handy side-release buckles.
Durable base with aluminum frame, sheeting, and dense foam core provide a sturdy, insulated foundation.
Comfortable high-density foam mattress (6cm / 2.25" thick) with washable moisture & mildew-resistant polyester oxford fabric cover.
Skylight vent windows in roof can be unzipped for fresh air, sunlight, or starlight views or sealed to trap heat and seal out the elements.
The side window privacy panels zip upwards to close, so that the size of the opening can be adjusted according to privacy needs or weather conditions.
2 hanging pockets provide plenty of storage for personal items (34cm x 22cm / 13.5" x 8.5").
Durable, heavy-duty PVC coated 650g nylon tent cover protects your tent while stowed and in transit.
Mounting tracks (included) can be mounted front-to-back or side-to-side depending on your needs.
Universal mounting plates and all necessary hardware included.
Upgrade for easier mounting and dismounting using our Quick Release Tent Mount Kit.
Add convenient shelter underneath with our Roof Top Tent Annex which slides easily into the channel of the tent base.
Includes sliding aluminum ladder.
Ladder Weight limit: 180kg/400Lbs.
NOTE: Should the tent install height be higher than 2 meters you will need a Tent Extension Ladder.
NOTE: Front Runner Tent Mounts: Tent Mount Kit, Tent Mount Kit / Tall or Quick Release Tent Mount Kit are the advised mounting methods for this Tent.
Consists of:
1 x Tent
1 x Flysheet
1 x Mattress
1 x Tent Cover
1 x Sliding ladder
1 x Rod kit
1 x Mounting studs kit
1 x Roof Top Tent Cover

Materials used:
Tent Body: Water-repellant 260g 600d poly/cotton ripstop
Rainfly: Waterproof, UV resistant 400d polyester oxford
Mattress Cover: Washable polyester oxford fabric
Mattress Padding: 60mm (2.25") thick high-density PU foam 
Tent Cover: 650g heavy-duty PVC
Tent Base: Aluminum sheeting and side rails with foam core
Ladder: Aluminum

Tent Dimensions:
Closed (with cover and ladder):
1330mm (52.4") L x 1245mm (49") W x 330mm (13") H

Closed (without cover and ladder):
1295mm (51") L x 1220mm (48") W x 216mm (8.5") H

Open Dimensions:
Exterior with Rainfly:
3330mm (131") L x 2290mm (90") W x 1330mm (52.4")

Interior:
2438mm (96") L x 1295mm (51") W x 1168mm (46") H (A Peak)

Weight:
43kg (93lbs)

Load Rating:
270kg (600lbs)
*Please note, inbound interstate shipping charges apply for customers who opt for local pickup.  We will contact you accordingly with payment options.  
Payment & Security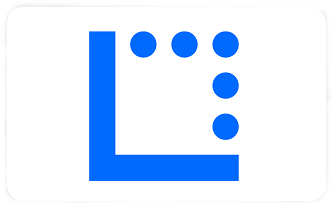 Your payment information is processed securely. We do not store credit card details nor have access to your credit card information.