Roll over image to zoom in
Description
The lightweight Under Rack Camping Table was engineered to be easily stored underneath your Jimny's Front Runner Slimline II - Taller Roof Rack leaving more space for your gear on top. This lightweight, sturdy full-sized Under Rack Table is ideal for food preparation, food serving, and gathering around for a sit-down camp dinner. Features include an aluminium PVDF top and black powder-coated aluminium and high-strength steel frame.
An ideal solution for meals, food preparation, and gear staging while traveling.
Aluminium locking legs.
Sturdy and lightweight.
Operational height 750mm (29.5")
Hygienic, easy-to-clean aluminum PVDF top.
The table frame and legs are finished with the same durable, corrosion-resistant black powder coating as the Front Runner Slimline II Roof Rack.
Ultra slim and can be mounted securely for rattle-free transport underneath most Front Runner Slimline II Roof Racks using the

 

Under Rack Table Bracket

 

(sold separately).
*For details on fitment see below.
* WILL A FRONT RUNNER TABLE FIT UNDER MY SLIMLINE II ROOF RACK?
There are 2 factors to consider:
Is the roof rack TALL ENOUGH?
All Roof Rack kits with a designated "TALL" mounting option have room to fit a table underneath. If your Slimline II Roof Rack uses a Front Runner Foot Rail mounting system, a table will also fit underneath.
Many other Front Runner Roof Rack kits have enough height to mount a table underneath, but please keep in mind, we recommend 65mm/2.5" of clearance between the bottom of the roof rack and the highest point of the roof.
Is the roof rack LONG ENOUGH?
For REAR MOUNT installation, the table requires a Slimline II Roof Rack that is 1358mm or longer ("7 slats"). Please check the SPECS tab on any Slimline II Roof Rack for exact measurements of the rack tray.
For a SIDE MOUNT installation, the table requires a 5-slat opening (the space between feet/legs). All Front Runner Foot Rail mounting systems have an opening that fits all widths of tables.
NOTE: A min clearance of 65mm (2.5") between the underside of the rack and the crown of the roof is required for fitment of a Front Runner Table Kit.
If you're still not sure if your rack will work with a table underneath, please contact us.
Consists of:
1 x Table
Materials used:
Black composite table top with aluminium finish
Black powder coated steel frame
Black powder coated aluminium legs
Product Dimensions:
Closed Dimensions:
1130mm (44.5") L x 750mm (29.5") W x 32mm (1.3") H
Open Dimensions:
1130mm (44.5") L x 750mm (29.5") W x 750mm (29.5") H
Weight:
11.2kg (24.7lbs)
Payment & Security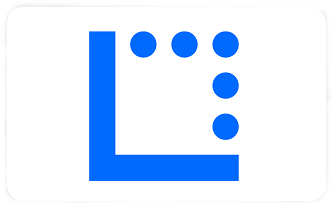 Your payment information is processed securely. We do not store credit card details nor have access to your credit card information.