Roll over image to zoom in
Description
This heavy-duty rigid canvas box works double duty as a Wolf Pack insert, or as a stand-alone storage box. Featuring adjustable vinyl lined compartments, two mesh storage pockets, and one zippered water-resistant storage pocket, this smartly designed box is a storage taskmaster. Perfect for food, clothes, camera gear, toiletries, tools, kitchen utensils, etc. Folds completely flat when empty.
Line your Wolf Pack with 1 or 2 compartments. The center divider is adjustable depending on your storage needs. Or, use this box as a stand-alone storage solution.
This box is manufactured with rigid plastic walls, a canvas exterior, and vinyl lined interior.
Sturdy carrying handles on top and sides.
Convenient plastic sleeve for labels.
Supplied with handy pre-printed content labels for TOOLS, RECOVERY, KITCHEN & BATHROOM items or flip them over and use the blank side for creating your own custom labels.
Heavy duty zipper.
This space-saving storage container is actually a space-saving storage container.
When not in use, the box cleverly folds completely flat!
Consists of:
1 x Flat Pack
2 x Mesh Storage Pockets
1 x Zippered, Water-Repellant Storage Pocket
1 x Vinyl-Lined Moveable Divider
1 x Exterior Clear Vinyl Label Pocket
4 x Two-Sided Content ID Cards

Materials Used:
Exterior: 600D Polyester
Interior: Vinyl

Product Dimensions:
Flat:
725mm (28.5") L x 380mm (15.0") W x 38mm (1.5") H

External:
435mm (17.1") L x 325mm (12.8") W x 250mm (9.8") H

Internal:
415mm (16.3") L x 295mm (11.4") W x 190mm (7.5") H

Storage Volume:
23.3L (0.82cu. ft.)

Weight:
1.68kg (3lb. 11oz.)
Payment & Security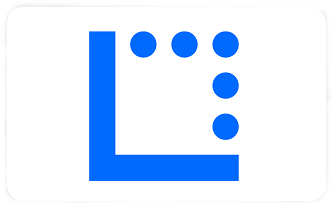 Your payment information is processed securely. We do not store credit card details nor have access to your credit card information.