Roll over image to zoom in
Description
This 4 Cub Box Drawer / Narrow kit provides a comprehensive and practical storage solution for narrow body 4x4s, SUVs and crossovers. Easily transport stored items between a vehicle and the campsite, garage, store, etc. including easy access to coolers, fridges, gear boxes and more. Engineered tough for both on and off-road conditions.

Product Dimensions: H x 906mm (35.7") L x 696mm (27.4") W x 262mm (10.3") 
This specific drawer kit was designed to fit into narrow vehicles such as the Land Rover Defender 90/110, or vehicles where the wheel arches protrude further than usual.
This 4 Cub Box Drawer / Narrow kit includes a sliding drawer system, latch mechanism and detailed fitment instructions.
Cub Pack, the heart of this modular storage system, are perfectly sized for kitchen support, dried goods, tools, camera gear, toiletries, even cloths.
These latch-to-close, stackable and durable Cub Pack storage containers are made from black, high strength plastic and have integrated grips for easy carrying.
High-strength bearing slides allows the drawer to extend nearly 100% from the anchored base.
Fitted with a latching mechanism, the drawer is kept in place when in the closed position.
113kg/ 250 lb per drawer load carrying capacity.
The deck allows you stack 150kg / 331 lb of gear across the surface.
Customize your own storage configurations. Stack and secure luggage, Wolf Pack, Cub Pack, aluminum boxes and other storage containers to the upper deck using Stratchits or other straps as well as Cargo Rail / 1150mm and Black Tie Down Rings.
Finished with the same durable black powder coating as the Front Runner Slimline II Rack
The 4 Cub Box Drawer / Narrow can be easily installed. Depending on your vehicle's make and model, drilling may be required.
All Front Runner Storage Systems are backed by a 2-year warranty.
Note: These "universal" drawers do not come with a vehicle specific deck completion set or face plates.

If you have any questions about whether or not this product will fit your vehicle, please contact Front Runner before purchase.

*Please Note: Cub Packs are not included when purchasing this Drawer System and are sold separately.

*Please Note: The 4 Cub Box Drawer / Narrow does not come with an upper flat deck as standard fitment. The wood included in the drawer is for transportation/shipping purposes only.

Please Note: Installation of this product requires a Rivnut tool. We suggest using the Rivnut tool / M6/M8.
*ITEM SHIPS DIRECT FROM SUPPLIER
Payment & Security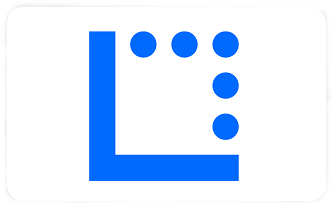 Your payment information is processed securely. We do not store credit card details nor have access to your credit card information.