Roll over image to zoom in
Description
This ultimate portable fridge/freezer produces seriously impressive cooling, allowing you to bring more of the food and drinks you love wherever you go. Its robust design is built for tough outdoor use. Enjoy efficient cooling and freezing with convenience thanks to a mobile app which puts the control of your Dometic CFX3 at your fingertips. Go further, stay longer, and experience more.
Take control of outdoor adventures like never before with the Dometic CFX3 25. Enjoy reliably fresh food and cold drinks thanks to Dometic's market leading VMSO3 variable-speed compressor cooling technology. Its optimised software ensures superior cooling, freezing and energy efficiency. The CFX3 features durable and lightweight fender frames to protect the fridge/freezer, making it ideal for use in harsh outdoor environments. Strong, spring-loaded aluminium handles make it easy to lift and carry. Adjust the cooling temperature of your CFX3 on the TFT display screen or download the CFX3 app and roam free without worry. We also offer a range of accessories to get the most out of your fridge/freezer, including a durable protective cover and a fridge slide for easy access to your favourite items.
2020 Good Design Award Dometic CFX3 Portable Fridge/Freezers received a prestigious Good Design Award Gold Accolade in the Product Design Domestic Appliances category in recognition for outstanding design and innovation.
Features
Generous storage capacity of 25 l to fit 33 cans
Heavy-duty yet lightweight ExoFrame construction with fender frame protected edges and aluminium alloy handles
Powerful VMSO3 compressor cooling technology efficiently refrigerates and deep-freezes to –22°C
Easy-to-read high-resolution colour display and soft touch buttons enabling seamless control and monitoring of fridge/freezer performance
CFX3 app allows temperature control via Bluetooth or WiFi and provides performance history
3-stage battery protection system prevents dead car battery or allows deep draw on dual batteries
Gasket technology provides a superior seal to retain cool air and minimize power consumption
Specifications
SKU number 9600028368
Model CFX325
Scope of delivery 1 cooler, 1 manual, 1 connection cable for 12/24V connection, 1 Connection cable for 100-240V connection, removable wire baskets
Single or Dual Zone Single
Product Description Portable fridge/freezer, 25 l
Refrigeration technology Compressor

Dimensions product depth 569 mm
Dimensions product height 420 mm
Dimensions product width 342 mm
Net weight 13.4 kg
Gross volume 25.00 l
Storage volume - total 25.00 l

Input voltage (AC) 100-240 V
Input voltage (DC) 12/24 V
Rated input current (AC) 0.94A at 100V, 0.38A at 240V
Rated input current (DC) 6.5 A
Rated input power (AC) 46 W
Input frequency 50/60 Hz

Refrigerant, type R134a
Refrigerant amount 32 g
Energy Consumption 12 V DC (Internal @ 4 C, Ambient @ 32 C) 0.92 Ah/h
Climate class (EN62552) N/T
Insulation Type PU (Polyurethane)


Colour Slate / Mist
USB Port 5V, 2A
Connectivity Type Bluetooth, WiFi
Basket Yes
Threaded inserts in base for mounting M6
Drain plug Yes
Anti-condensation coil No
Interior light Yes, LED
Certificates CB; RCM

EAN-13 9331391009749
Dimensions parcel depth 610 mm
Dimensions parcel height 480 mm
Dimensions parcel width 308 mm
Parcel weight 15.9 kg
Payment & Security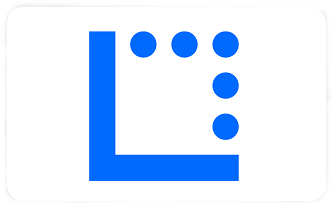 Your payment information is processed securely. We do not store credit card details nor have access to your credit card information.