Roll over image to zoom in
Description
With weight being the highest of considerations when choosing the right accessories for your Suzuki Jimny, we are always on the lookout for light, functional & quality products for our customers.
With that in mind, we introduce an impressive power-to-weight ratio-ed & cost effective winch - the Fully Sealed 4500lbs Winch brought to you from Carbon Offroad. 
Weighing in at only 9kgs, this compact and cost effective option is sure to be a popular amongst those who like to push the offroad capabilities of their Jimny.  
FEATURES:
4,500 lb (2,040 kg ) line pull
Power in and power out
Winch drum centred avoids the interference of rope and provides streamlined appearance.
Mechanical load holding and dynamic brake for 100% braking.
High efficiency, low amp draw and sealed permanent magnet motor
Full metal 3 stage planetary gear train for greater pulling force
Sliding pin and ring gear clutch for rapid wire rope payout
Synthetic rope
SPECIFICATION / PART NUMBERS  CW-45:
Part number: CW-4.5
Rated line pull: 4,500 lbs, (2040kg) single-line
Motor: 12V DC 1.9HP motor 
Remote Control: Handlebar Mini-Rocker
Wireless Remote Control: included
Geartrain: 3-Stage Planetary. 
Gear Ratio: 176:1
Clutch (freespooling): Split Ring Gear
Brake: Dynamic and mechanical braking
Drum Diameter/Length: 2.5''/4.4'' (60.5mm/112mm)
Synthetic Rope: 43', 1/4'' diameter ( 13m, 6.35 diameter)
Fairlead: Aluminium Hawse
Mounting Bolt Pattern: 3.0'' x 6.59'' ( 76mm x 167mm )
Winch Dimensions ( L x W x H ): 14.9'' x 4.7'' x 4.5'' (379x 120 x 115mm )
Packing Dimensions( L x W x H ): 19.7x 10.6'' x 6.3'' ( 500 x 270 x 160mm )
Shipping Weight: 12.2kg
12V DC PERFORMANCE SPECS (first layer of drum)
Line Pull

Line Speed

Motor
Current
Pull by layer
layer/Lbs(Kgs.)
0 
20.4(6.2)
31 Amps

1/4500(2040)
1000
14.2(4.3)
65Amps
2/3750(1700)
2000
10.9(3.3)
96Amps

3/3510(1595)
3000
7.7(2.4)
125Amps
4/3300(1500)
4500
4.9(1.5)
175.Amps
 
 
 
 
 
Payment & Security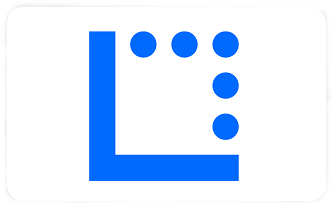 Your payment information is processed securely. We do not store credit card details nor have access to your credit card information.