Roll over image to zoom in
Description
Overview
2004 – 2018 1.3 litre M13A 4 Cylinder Suzuki Jimny
Bullet Cars is proud to release another WORLD FIRST, the Rotrex Supercharger system for the M series Suzuki Jimny motor.
The Rotrex supercharger is the ONLY centrifugal Supercharger that is used as OEM factory fitment on a production car – the world record holder Koenigsegg CCX.
Developed and manufactured in house, the Suzuki Jimny installation is an exciting OEM style kit that will transform your standard Jimny.
Designed to suit an internally standard engine, the Intercooled Bullet Suzuki Jimny kit reliably increases power up to 100 kws at the wheels! This is a gain of up to 100% and is achieved with only 6psi of boost pressure. The power delivery from the Rotrex Supercharger is extremely smooth and feels like a factory installation. With unmatched boost response and Silent operation, Rotrex is THE centrifugal supercharger to have. It really does turn the Jimny into an exciting well balanced 4×4!
Benefits
High quality OEM

type installation

Designed to suit an internally standard

factory engine

Over 40% power increase on a standard engine with minimal

boost pressure

Integrated water to air Intercooler stabilises air

intake temperatures
Parts Included
 C15-60

supercharger @ 9psi

Direct fit High

flow injectors

Bullet High Efficiency Water to Air Intercooler with high flow pump
Front mounted intercooler radiator with high flow Spal fan
Custom Drive setup with

tensioner pulley

Bullet 4PK Ribbed

drive belt

Bullet recirculating

bypass valve

All high quality Fasteners and hoses required

for Installation
 *Please allow 1 – 2 weeks for production
Recommendations:
XEDE piggyback ECU with 2 bar map sensor, dual map capability and base map installed.
Ceramic coated extractors and high flow exhaust system
Custom Dyno tuning
Dyno Sheet:
Dyno Sheet Comparison of non supercharged power figures
M13A Jimny stock engine makes 45.8kw at the wheels
M16A engine conversion 47 kw at the wheels
Payment & Security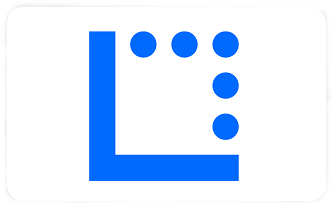 Your payment information is processed securely. We do not store credit card details nor have access to your credit card information.