Roll over image to zoom in
Description
AVO looked at the performance of the 1.5 liter normal atmospheric engine in this chassis, it became obvious that the factory exhaust was not designed for performance, to say the least!
The first product on the drawing board was the exhaust header.  This "clean sheet of paper" design features 1.75" mandrel bent 2mm thick 304 stainless steel, extra thick stainless steel CNC machined head flange, and the heart of the design is AVO's exclusive 4 into 1 cast stainless steel merge collector and finally our hi-flow design cat converter.  In addition, each completed unit is treated to our patented ceramic coating treatment featuring Cerakote thin film material.
The key combination to the Header is the ECU Tune as the vehicle runs lambda all the way to redline, therefore meaning that without a tune the Headers will practically make no difference in power.  AVO adjusts the engine parameters to get the optimal performance out of this 1.5L engine by keeping the AFR and Exhaust Temperatures in a safe and reliable area and combined with less back pressure in the exhaust translates to an increase in engine performance of 11.3 kilowatts at the wheels from stock.  The power increase out on the road makes the car feel sharper and more responsive and better than you think because of the power to weight of the Suzuki Jimny.
This AVO Catted Header & Tune improves the horsepower from the stock figure of 47.3 kilowatts at the wheels to 57.3 kilowatts at the wheels.  This is close to a 21% increase in power and the thing that is even more impressive was the 25% increase in torque range from 3000 rpm to 5000rpm.
Note : Vehicle is completely stock except for AVO Header & Tune.
For a first step on your Suzuki Jimny JB74 the AVO Header & Tune Package will truly excite the enthusiasts and when you are ready to experience all your engine has to offer in Normally Aspirated form the header and tune is a MUST!.
Please note that the ECU needs to be shipped to Melbourne to be bench Flashed.  To be able to remove the ECU then you must do the following :
Check to see Vehicle has any DTC's
Clear DTC's if there are any
Disconnect battery
Remove the ECU by unplugging loom and undoing 2 bolts
Send ECU to AVO Australia and ensure there is Insurance with Freight
Payment & Security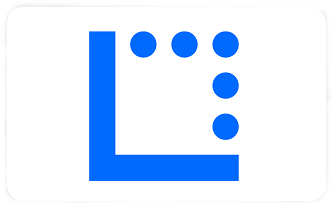 Your payment information is processed securely. We do not store credit card details nor have access to your credit card information.