Roll over image to zoom in
Description
Ultra sleek, boasting a super low mounting profile and lightweight design, the BASE Rack provides unmatched simplicity, flexibility and personalisation in your roof rack set-up for your 2018+ Suzuki Jimny. 

The choice of two sizes, both with Wind Deflector included:
1545mm X 1285mm

1255mm X 1285mm

A unique, side-mounting dovetail system taking accessories and cargo loading to a whole new level of simplicity & personalisation.

STRONG
The BASE Rack is manufactured from extruded aluminium beams. To further increase each beam's rigidity, an additional aluminium bracing has been introduced which runs the entire length of each and every perimeter and internal cross-section.
Unique in design, the BASE Rack runs its beams horizontally instead of laterally, resulting in maximum strength and rigidity. Its strength omits the need of a sub-framing allowing the rack to sit lower for a sleeker finish.
Low-Profile
A one-piece, fully welded platform rack fitted to a range of low-profile blade mounts, the BASE Rack provides improved access into low clearance areas, all the while looking sleek on the roof of your pride and joy!
Unique Dovetail Design
By incorporating a dovetail extrusion around both the full perimeter and along each edge of the internal beams, the BASE Rack provides endless mounting and attachment options.
Side mounting also frees up more uninterrupted cargo space along the top of each internal and external beam.
Cables be gone
Nothing ruins the sleek look like metres of electrical cable. Yet another advantage of the aluminium extruded beam design is that electrical cabling can be fed in either through the removable corner caps or via the capped access points available on the inner surface of the side perimeter beams. Additional holes can easily be introduced along the perimeter beams wherever you are mounting your work or driving lights.
*Please note this is a Bulky Item and is transported on a Pallet.  Please refer to our Bulky Item Shipping Policy for details.
Payment & Security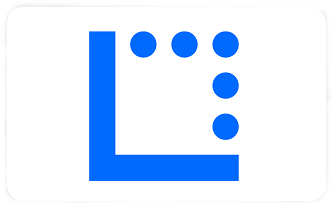 Your payment information is processed securely. We do not store credit card details nor have access to your credit card information.