Roll over image to zoom in
Description
If there's one thing the current model Jimny is not famous for, it has to be power!
Now thanks to the Momentum GT Cold Air Intake System from aFe, you have the opportunity to increase both Torque and Power across the entire rev range of your 2018+ Suzuki Jimny JB74W:

FEATURES
Unique One-Piece Housing:
The one-piece sealed housing, constructed of heat-resistant XLPE (cross-linked polyethylene) polymer, features the patent-pending filter-to-housing interface. Its innovative design minimizes the total number of parts, making for an easy installation. A clear sight window allows for hassle-free filter inspection, without having to disassemble your system.
Reinforced Silicone Tube:
This system uses a high performance reinforced silicone intake tube to achieve maximum power gains while maintaining a perfect fit.
Large Air Inlet Duct:
The air inlet duct is constructed from XLPE that is heat soak resistant and extremely durable. It is CAD designed for perfect fitment and connects to the housing with a silicone bellow coupling to accommodate engine movement.
Premium Hardware:
High quality premium clamps and a silicone bellow coupling are used for durability while also providing the most secure installation available. Momentum GT intakes are designed with fewer parts for a quick and simple installation.
Five Layer Performance Air Filter:
Momentum's innovative filter-to-housing interface was built to feature the largest air filter possible. This 7" tall 360-degree radial flow air filter features a 2-1/2" flange and our pre-oiled Pro 5R media with five layers of progressively finer cotton gauze media for maximum performance. It provides your engine with the largest amount of high-flowing air and delivers the highest power gains in most cases. This media is perfect for street and/or track use. Its inverted top makes for more filter surface area, resulting in longer service intervals, while its expanded metal provides impact protection.
Please note: the main intake body has a very small drain hole on the bottom side - so we supply a rubber plug with each intake for those who wish to have a fully sealed air box for use in conjunction with a Snorkel.  The intake body's round inlet pipe is 4 inches in dimeter, so a straight silicone reducer pipe can be utilised to mate to an aftermarket Snorkel outlet for a completely sealed intake system - also sold as an option with 2" Aluminium Rolled Edge Hose Joiner
Payment & Security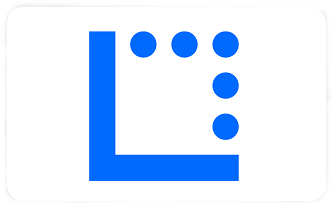 Your payment information is processed securely. We do not store credit card details nor have access to your credit card information.