Roll over image to zoom in
Description
A snorkel is an important addition to your 4WD, especially when driving off-road, in rural areas or through water. A raised air intake provides your Jimny with cooler and cleaner air, and safeguards against engine damage. Designed for optimum performance, Torqit's 3.5" Jimny Snorkel also maximises airflow to improve your engines efficiency and provide potential fuel savings.

Mandrel bent from 304 grade stainless steel, the one-piece construction eliminates all joins to keep the Jimny snorkel streamlined and watertight. Rear facing and angled slightly down, Torqit's snorkel is designed to avoid rain, insects and water from entering the snorkel's mouth.
Made in Australia, this Suzuki Jimny snorkel is built to withstand rigorous off-roading and the harsh extremes of the Australian climate. Preventing dust and water intake* with a fully sealed snorkel gives you the ultimate peace of mind that your vehicle is protected and working at optimum capacity.
Finish Options:
Stainless Steel
Brushed to a 320 grit finish at Torqit's head office, our stainless steel option adds a point of difference to your Jimny build.
Powder Coated
Torqit's powder coated option in satin black is highly durable and scratch resistant. Complementing the color of the Jimny's body details and aftermarket accessories, this option gives your build a coordinated finish.
JIMNY SNORKEL FEATURES
304 Grade Stainless Steel
As premium quality steel, 304 grade stainless is renowned for its high strength, resistance to corrosion and easy maintenance. A snorkel is constantly exposed to the elements, yet the properties of 304 grade steel mean it can withstand rust and the harshest of Australian conditions.
Thick Stainless Steel
To handle extreme off-roading and rough terrain, Torqit uses steel up to 2mm thick. The thickness maintains the structural integrity of the pipe even after bending, and means you can go off-road with peace of mind knowing your snorkel will not crack and dent.
Mandrel Bent Pipe
Torqit's Mandrel Bender uses a flexible rod to support the pipe internally and prevent crinkling as it is bent. This one-piece construction eliminates all joins to keep the snorkel rigid, and produces a constant wide diameter with minimal bends for unrestricted airflow.
Rubber Pinch Weld and Anti-Rust Paint
To protect the guard panel from rusting, Torqit's snorkel comes complete with clear OEM-certified paint for applying to the guard cut. A rubber pinch weld provides a final sealed finish, and also helps prevent corrosion and water leakage.
JIMNY SNORKEL INSTALLATION
Torqit's Jimny Snorkel bolts directly to the side of the guard for a streamlined profile, and comes complete with a full fitting kit and thick card fitting template.
We recommend allowing one hour for fitment, and an additional 30 minutes if fitted alongside our stainless steel Jimny airbox.
FEATURES
Premium 304 grade stainless steel
Mandrel bent pipe
Heavy duty laser cut brackets
Stainless steel/ satin black powder coated option
OEM-certified paint for guard cut
Rubber pinch weld
Thick molded fitting template
Compatible with aftermarket accessories**
5 year product warranty
*Know your wading depth! While Torqit's snorkel is designed to be watertight, the addition of a snorkel alone does not prevent water from entering/damaging your vehicle in other areas. Please check your vehicle manufacturer's recommended wading depth before undertaking water crossings.
**This snorkel accommodates a 1530 mm x 1480 mm roof rack. Please contact our head office to discuss any other after market accessories and arrange a solution for your vehicle.
*Please note this is a Bulky Item and is transported on a Pallet.  Please refer to our Bulky Item Shipping Policy for details.
Payment & Security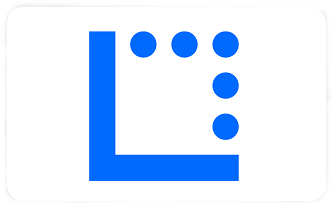 Your payment information is processed securely. We do not store credit card details nor have access to your credit card information.