Roll over image to zoom in
Description
NEXT SHIPMENT DUE MID DECEMBER - TAKING PRE-ORDERS IF YOU'D LIKE TO SECURE YOURS!
Torqit's High-Performance 2.5″ Cat Back Exhaust provides maximum power, torque and fuel efficiency for the Suzuki Jimny JB74W, and boasts a sound that's guaranteed to turn heads!
The perfect performance enhancement for your Naturally Aspired Jimny, or maximise the power and torque gains from the Bullet Supercharger or AVO Turboworld Turbo Kit. 
Specifically designed to fit in conjunction with the Long Ranger 80L Long Range Fuel Tank. 
Perfect for towing and touring, Torqit's Jimny 1.5L Stainless Performance Exhausts are expertly designed and manufactured to increase power from your exhaust and generate a deep note.
Torqit exhaust systems are designed for maximum power and torque, reducing exhaust gas temperatures (EGT) so that your vehicle can breathe better and live longer. One of the thickest and most durable mandrel bent systems in Australia, the 304 grade stainless steel ensures supreme strength in all terrains. The exhaust bolts onto the back of the turbo and follows the path of the original exhaust. This system has blue titanium dump pipes to help with heat dispersion and lower EGT's.
Features
Thick Stainless Steel
All Torqit exhausts have a thickness up to 2mm. This thickness produces a deeper note without cabin drone. Torqit exhaust systems are one of the thickest mandrel bent exhausts in Australia. Due to the thickness, it is extremely difficult to crack, so you can go off road with peace of mind that your system will stay intact.
304 Grade Stainless Steel
304 grade stainless steel is the highest quality material used for exhaust systems. The premium steel is more resistant to rusting and is much stronger than 409 grade stainless. Our high quality steel produces a deep note and guarantees extreme strength even in the toughest terrain.
Internal & External Welds
All Torqit Performance Exhausts have internal and external welds to increase the strength of the exhaust system. The reinforced system makes it extremely difficult to crack, even in tough off-road applications.
Mandrel Bent System
Mandrel bending supports the exhaust pipe from the inside as it is bent, this prevents crinkling of the pipe. The results are smooth and constant-diameter bends that reduce restriction and improve both the performance and efficiency of your engine.
Titanium Coated Dump Pipes
The titanium coating on these dump pipes helps with heat dispersion, keeping your engine bay cooler and protecting your engine and its components.
High Flow Diesel Catalytic Converter
Our exhaust systems focus on increasing flow capacity to allow the engine to breathe more freely. An increase in flow means the cat has to work harder and faster. Our high flow diesel specific cat is more efficient and will yield an increase in horsepower and overall performance.
Double Braided Flex Bellows
The flex bellows allow for movement on the vehicle's chassis, this extra movement means the exhaust system will not crack. The double braid is twice as reinforced, and will not allow gas to escape.
Installation
Every Torqit performance exhaust system is designed to bolt together, meaning you can finalise fitment without a hoist. Choose to install the exhaust yourself or arrange for it to be fitted at your local Torqit stockist – whichever works best.
Fitment takes from 60 minutes to three hours depending on the specific exhaust system, whether you have access to a hoist and your expertise with the required tools.
Features
10 year warranty on stainless steel systems.
Bolt together installation.
Deeper note without the cabin drone.
Mandrel bent system
Thick stainless steel tube
Premium 304 grade stainless steel
Stainless steel flanges.
10mm laser cut flanges welded internally and externally
Heavy duty wrap around brackets.
Double braided stainless steel flex bellows.
Twin designed pyrometer fitting to suit EGT/AFR fittings.
Titanium coated dump pipes support heat dispersion.
High flow diesel specific catalytic converter.
Stainless steel barrels in every system.
* Please note that any aftermarket accessories, including long-range fuel tanks and suspension upgrades, must be considered before ordering a Torqit exhaust. Please contact our head office to arrange a solution for your vehicle.
Specifications

| | |
| --- | --- |
| Weight | 35 kg |
| Make | Suzuki |
| Model | Jimny |
| Series | 1.5L |
| Year | 04/2019… |
| SKU | HS8178SS |
*Please note this is a Bulky Item and is transported on a Pallet.  Please refer to our Bulky Item Shipping Policy for details.
Installation

Payment & Security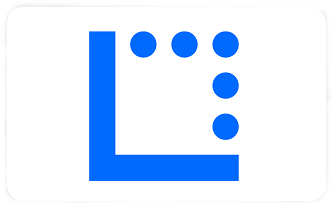 Your payment information is processed securely. We do not store credit card details nor have access to your credit card information.