Roll over image to zoom in
Description
The T3's circuitry and LED combination results in a high output package while still being efficient. Genuine CREE® LED's are selected at 5,500 Kelvin to bring a more natural colour temperature to the night ahead.
The Teralume Industries light bar range features an ultra-efficient circuit. Automotive standard components and a well thought out design mean less heat, less electrical resistance and the highest standard in noise suppression.
We've looked at the many things that are commonly overlooked. The T3 range offers years of reliability and performance backed with a 5-year no-nonsense Australian warranty.
Not all are created equal. There is a just as much science behind the looks of a light bar as there is in the circuitry and optics.
The T3 features more surface area and material than almost anything else on the market. This allows the unit to withstand severe temperature shifts and weather conditions with ease. 
A Gore-Tex® breather is fitted to make sure any difference in internal pressure can be equalised safely with the atmospheric pressure.
Our lenses won't turn yellow or shatter. A 3mm shatterproof Bayer lens is standard on every light bar to provide crystal clear performance, year after year.  
Optic and beam combination are the most important aspects of any LED lighting product. Too many get it wrong, not us.
There are two types of reflectors found in the Teralume light bar range, spot and elliptical. The combination of these two reflectors have been computer designed to perfectly complement each other. 
Spot Reflector – 8-degree spherical beam
Elliptical Reflector – 60-degree wide / 10- degree high. 
The benefit of the unique elliptical reflector is the huge reduction of wasted light. Instead of having light directly in front of the vehicle and the trees above, we focus the light in a 'horizontal band' like fashion.
The T3 is our most compact light bar in the Teralume Industries range. A perfect solution if you're wanting something is discrete while still packing a punch after dark. Our optional Quik Fit wiring harness and slide mounts make fitment a breeze! Common places to mount the T3 are on a nudge bar, bull bar or a roof-mounted setup.  
We've taken the confusing jargon out of the picture. Dropping the hammer on a light bar decision should be simple, clear and easy. Welcome to Teralume Industries. 


What's Included?

Teralume Industries™ T3 LED 6 Inch Light Bar
150mm tail with DT06 Deutsch Connector
4mm Stainless Steel Side Mounting System & Hardware
Optional:
Quik-Fit Intelligent Wiring Harness – Plug and Go
Slide Mounting System


Features:
Easy To Mount – End mounts or optional slide mounts. The T3 will mount to almost any application.
Easy To Install –  Weather proof connections and a optional Quik-Fit wiring harness eliminates the needs for splicing and soldering.
Dust & Waterproof – IP69K. The T3 range obtains the highest ingress rating available.
Interference Free – CISPR25. The T3 range wont interfere with electronics such as your UHF/CB Radio or cellular devices
5,500 Kelvin – Less eye fatigue. The T3 is better tuned to the natural colour temperature of the sun.
5 Year Warranty – An Australian company with an Australian no nonsense 5 year warranty.
60,000 Hour Life – Trouble free operation year after year, or we'll replace it!


6 Inch Single Row Light Bar Dimensions
| | |
| --- | --- |
| T3 – 6 Inch | SPECS |
|   |   |
| Voltage | 9-36V DC |
| Mounting | 4mm Brushed Stainless Steel Side Brackets (Optional Slide Mounts) |
| Warranty | 5 Year Replacement Warranty |
| Ampers | 30w / 1.66A @ 12V DC |
| Vibration | Vibration dampened and shockproof to 28G |
| Diode Count | 6x 5w 5,500K XTE CREE® LEDs |
| Lumens | 2,127 Effective Lumens |
| Light Beam | Combination Beam |
| Ingress | IP69K – Water Proof up to 3 meters |
| Connections | Waterproof Deutsch® connector |
| Wiring | 150mm Tail and Plug Included |
| Housing | 6061 Aluminium Extrusion |
| Polarity | Reverse Polarity Protection |
| Interference | CISPR25 |
Payment & Security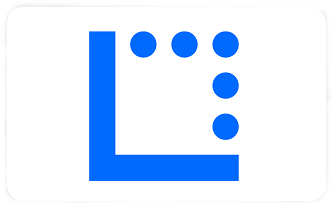 Your payment information is processed securely. We do not store credit card details nor have access to your credit card information.