Roll over image to zoom in
Description
The Icon 7 Inch is the smallest LED Driving Light in the Teralume range, offering an enormous distance from a small and compact platform, yet perfect size for the Suzuki Jimny. You can expect clean, white light emitted a long way down the road while providing a subtle spread to the shoulders of the road.
Features & Specifications:
• 132w / 11A @ 12V DC Each
• 12,166 Raw Lumens Each / 24,332 Pair
• 24 Premium 'bin' KW Osram LEDs
• 5700k True White Colour Temperature
• Ultra-Reflective Vacuum-Metallised Spot Reflector
• 7mm Cast Bracket System
• 28G/IK09 Impact & Vibration Rated
• IP69K Water Tight - 3.0M Submersion
• CISPR 25 Category 5 Noise Suppression
• 5 Year Replacement Warranty
• Supplied with Quick-Fit Wiring Harness
• Stealth Black Covers Available
• 5 Year Replacement Warranty
What's Included:
Pair of Teralume Industries™ Icon LED Gen 2 7" Driving Lights
• Quick-Fit Plug n Play Wiring Harness - H4 & HB3 Connectors to High Beam
• Bolts, Washers and Nuts for the Bracket Base
• Wiring and Fitting Instructions
ISOLUX
Dimensions:
Does Size Matter?
The all-new 7-inch Icon is the latest member to the Icon family. Featuring all the legendary features of its bigger brother, the 7-inch will outlast and outperform the competitors!

As the requirements and needs of our customers change, it's important we adapt too. Many are requiring the performance of a full-sized driving light, without having to fit large lights. Seems impossible right? Not until now.
Both Icon's feature an advanced 4 stage dynamic thermal managment system. To put it simply, we can almost instantly throttle the current flow through the printed circuit board (PCB) to ensure our lights are consistantly pushing out as much light as possible. Many others will take up to 30 minutes to react to thermal instability and by that time the damage is done and it's too late.
We speak to so many people that note their lights are no longer what they used to be. They often think it's their perception but are often surprised to learn that their lights are starting to fail from inproper thermal managment. At Teralume, we understand the science behind lights, and what drives them and keep them going for a long time! It's part of our DNA!
It's important that we continue on with what we're known for, big distance LED Driving Lights! The 7 inch, although small, is no slouch. 24x Osram KW CLEMM emitters coupled to the hyper accurate reflector housing is the golden ticket to ensuring our lights do what they say.

Forget other brands claiming to be the best, Osram consistently rule the roost, making the brightest and most reliable LEDs available. Osram are one of the experienced and most utilised light emitting diode manufactures in the world. We can be sure that when we insist to our engineers on Osram, we know it's the very best.
Like Day Light, Literally
We've spoken to thousands of you that have had told us your war stories of your harsh 'blue' driving lights that just make you want to stay off the road at night. We believe that you should be able drive all night behind your Icon's which is why we pay extra attention to the BIN rating and colour temperature of the LEDs we use. After all, a good set of lights may be let down by a nasty LEDs to save cost!

To ensure your experience is just like driving in the day, the Icons are equipped with ultra-high output 5700k Osram KW CLEMM emitters. The 5700k is specifically chosen to offer a day like experience with a high colour rendering index (CRI). A blue hue is noticed if the colour temperature is optioned too high (6000-6700k), and a strange red hue if the colour temperature is too low (4700k - 5000k).

You can expect a clean and clear white light when driving behind the Icons. Our customers believe we've got it absolutely spot on!
Built To Last Through Generations
We've got the right things front of mind. We've retained the simple and well-built nature of the Icon as we've moved through generations. As a driver, you need to see potential hazards and to feel confident in the night drive ahead. Any additional technology or clip on accessories just adds to the complexity of something that should be simple.

Did you know, the Icon was the first to utilize the 5mm one piece bracket design for driving lights? The competition called us crazy, now they copy us. Our tried and tested bracket design is retained along with the impressive list of accreditations including the latest IK09 impact accreditation.
Payment & Security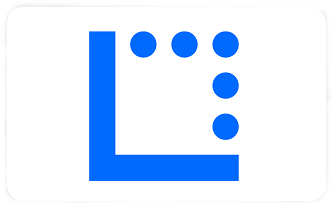 Your payment information is processed securely. We do not store credit card details nor have access to your credit card information.