Roll over image to zoom in
Description
Own and IOS or Andriod device? Download the free Bluetooth App and take control of the entire system, from the touch of a button!
Millions of colour choices, animated modes and basic functions can all be controlled from the easy to use Bluetooth App.
Most popular choices are choosing colours to suit the environment, like an amber shade to reduce the bugs or dimming the system to provide no intrusive light. The options are literally endless!
ONSTRUCTION AND DURABILITY
We figured that the Underlight X6 kit needs to operate in any environment. Weather proof connections, power box and lamps allow the entire system to be used out side and in the elements!
Each lamp is fully sealed and water proof (IP69K) allowing them to be cleaned with high pressure water, be submerged in water or mud and be exposed to salty environments.
There are plenty of options out there, however only will stand up to the test of time.
If your after something that can be mounted underneath your tray, in your canopy or on the boat, look no further. The X6 is a comprehensive RGB rock light kit, built for 4wd's and maritime enthusiasts. 
The Underlight X6 is fully controllable through IOS or Andriod platforms through the free App, downloadable through the App Store.
Weather proof and life proof, the X6 is the care free solution to your RGB rock light kit.
Teralume Industries™ Underlight X6 LED Rock Light Kit
6x RGB Rock Lights
4x 3.5M Cables and 2x 5M Cables
Bluetooth Power Module with 6-to-1 Weather Proof Connectors
Stainless Steel Hardware for Each Rock Light
6x Rubber Base Mounts
Dimensions
Voltage – 9-24V DC
Mounting – Stainless Steel Fasteners and 6x Rubber Bases
Warranty – 5 Year Replacement Warranty
Amps – 9w / 0.48A @ 12V DC (each)
Vibration – Vibration dampened and shockproof to 28G
Diode Count – 3x 3w RGB CREE® LEDs
Lumens – 303-558 Effective Lumens (Depending on Colour)
Light Beam – Super Scene Beam
Ingress – IP69K – Water Proof up to 3 meters
Base – Flat Rubber Bases
Wiring – Varied Cable
Housing – High Pressure Cast Aluminium
Polarity – Reverse Polarity Protection
Interference – CISPR25 Class 3
Compact – 

Barely noticeable, the Underlight X6 Kit is ultra discrete and compact. Can be used inside and outside – Mount them anywhere!

Durable – 

 Weather proof, fully sealed with PC lens, Stainless Steel fasteners and a rubber pad allow for trouble free fitting and operating.

Dust & Waterproof – 

IP69K. The X6 obtains the highest ingress rating available.

Interference Free – 

CISPR25. The X6's wont interfere with electronics such as your UHF/CB Radio or cellular devices.

ULTRA Low Current Draw – 

With a low current draw, you can run the Underlights rock lights lights off your start battery with out hassle.

5 Year Warranty – 

An Australian company with an Australian no nonsense 5 year warranty.

60,000 Hour Life – 

Trouble free operation year after year, or we'll replace it!
We've designed a dedicated support portal to assist you in all your lighting ventures. We're continuously adding new instructions, tips and guides to help you get the job done.
Payment & Security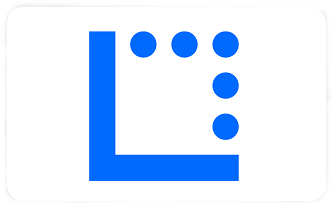 Your payment information is processed securely. We do not store credit card details nor have access to your credit card information.