Roll over image to zoom in
Description
This lightweight, sturdy prep-sized camp table with basin is ideal for food preparation, serving and washing up. Features include a stainless steel top, black powder coated aluminum frame and collapsible basin.
The durable stainless steel table top ensures a hygienic surface for the preparation, serving and cleaning-up after meals.
Integrated basin cut out securely holds the included Foldaway Washing Up Bowl - Large.
The table frame and legs are powder coated black with the same durable, corrosion resistant coating as Front Runner racks.
The Legs easily unfold and are kept firmly in place with the open-and-lock mechanism.
Can be easily stored UNDERNEATH most Front Runner Slimline II Racks with the optional Pro Table Under Rack Bracket*
Rounded glass-filled nylon corners prevent any accidental nicks or damage and provide a grip point when moving the table or storing underneath a Front Runner Rack.

NOTE: A min clearance of 65mm (2.5") between the underside of the rack and the crown of the roof is required for fitment of a Front Runner Table Kit.
Consists of:
1 x Prep Table
1 x Foldaway Washing Up Bowl Large

Prep Table:

Materials used:
430 Stainless Steel
Black powder coated aluminum
3CR12 Stainless steel

Product Dimensions:
1130mm (44.5") L x 550mm (21.7") W x 35mm (1.4") H
Height when opened: 734mm (28.9") H

Weight:
10.03kg (22.1lbs)

Foldaway Washing Up Bowl Large:

Materials used:
Silicone
Thermoplastic rubber

Product Dimensions:
Open:
505mm (19.9") L x 423mm (16.7") W x 125mm (4.9") H

Collapsed:
505mm (19.9") L x 423mm (16.7") W x 50mm (2") H

Weight:
890g (31.4oz)

TABLE CARE:

Keep your table clean and sparkling with these easy care instructions.
Add a small amount of dish soap to a damp soft cloth.
Wipe the table along the grain of your tabletop.
Dry excess moisture with a dry towel.
Quickly add polish by dabbing on a small amount of mineral or
baby oil, wiping with the grain of the stainless steel.
Done!
Payment & Security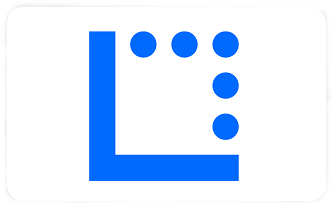 Your payment information is processed securely. We do not store credit card details nor have access to your credit card information.