Roll over image to zoom in
Description
Introducing the first Premium Monotube Remote Reservoir Shock Absorber for the 2018+ Suzuki Jimny JB74W.  Suitable for suspension lifted Jimny's only.  Recommended minimum spring lift height is 40mm. 

Process - The shock development hasn't been short, the Carbon RR 2.0 Shocks have been rigorously tested here in Australia for the past 3 years on a large selection of vehicles and applications - Landcruiser 79 series, 200 series, Ford Ranger, VW Amarok, Toyota Hilux, Nissan Patrols and Mitsubishi Tritons, with critical feedback from owners of these vehicles to fine tune the dampers to ensure longevity and improve ride control characteristics. These were tested on heavily laden outback tourers, towing vehicles and offroaders wanting maximum flex.
Focus – Carbon Offroads number one goal was to bring to the market an improved ride quality better than what has been on offer to the Australian market. We have achieved this by listening to feedback from 4wd owners and making improvements with compression/rebound dampening forces and ensuring ride control is at its optimum.
They understood that most 4wd vehicles currently are "the daily driver" and require a high level of on-road control and comfort but also need to take the abuse of high speed off-road applications like corrugations and out-back dirt driving while offering control in slow off camber situations.
Why Choose Carbon? With the Carbon RR2.0 Shocks Carbon Offroad are able to offer up to 110% more fluid volume in the shock over an aftermarket 35mm big bore twin tube shock. With this greater oil volume we are able to keep the piston cooler and offer more stable ride control. While most twin tube shocks have an outer wall thickness of only 1.2mm-1.6mm, the Carbon RR has a thickness of 3.75mm for maximum strength, durability and peace of mind.
Get the Ultimate in Comfort & Control
The Carbon RR2.0 uses advanced technology to deliver a superior ride quality using a Multi-Stage Velocity Sensitive Piston Valve. That senses the terrain and adjusts according to the driving conditions
Build Quality - Simply by looking at the Carbon RR2.0's you can tell that they are of high quality with high quality construction and are fully rebuildable with full support with components off the shelf here in Australia.
Philosophy - Our philosophy is simple, Deliver good quality innovative 4wd products that we are proud to deliver to our Australian Market.
Australian Warranty - Backed by a real 3 year/100,000 Km
You wont just know the difference that a Carbon Shock can bring to the ride of your 4wd.... You'll feel the difference
Carbon RR2.0 Remote Reservoir Shock Specifications:
Monotube Design - Maximum fluid volume and control
H/D Brushed Steel Nickle Plated Body - Maximum strength durability and protection
52mm Outer Body - Increased fluid volume to prevent fade and improve control
Remote Res.- 360 degree swivel joint, tough flexible high pressure hose
20mm Hardened Chrome H/D Shaft - Tough Shaft for maximum durability
Piston Rings - Latest Piston Ring Technology - Full Teflon band seal
46mm Piston Valve - Twin deflective disc for maximum control of fluid for both rebound and compression cycles
Long Travel - Open lengths: 19 inch front & 20 inch rear
Quality Bushes - Polyurethane or pure rubber dependant on application
Multi-Stage Velocity Sensitive Piston Valve - For the Ultimate in Comfort & Control
Seal - Active Shaft Seal - Provides a pressurised shaft sealing unit which has proven to have zero failure in all testing conditions.
Internal fluid - High quality Fuch shock absorber fluid able to withstand extreme temperatures
Internal Shock Specifications - Micro polished internal tube bore(mirror finish) to reduce drag and wear
Fully rebuildable - With a range of spare parts on the shelf for full Australian Support.
Nitrogen Gas Charged - to prevent fade and cavitation(foaming) of the fluid
Complete with concertina dust boots
 What's Included:
2 x Front Carbon 2.0RR Shocks Absorbers -

Includes rubber boots and remote res mounting brackets.

2 x Rear Carbon 2.0RR Shock Absorbers- 

Includes rubber boots and remote res mounting brackets.

 
*Please note for lifts 40mm and above you will need to address the following:
Castor Correction - either replacement Bushes or Radius Arms 
ABS Relocation 
Headlight Module Bracket
Crossmember Drop Link or Larger Clearance Crossmember Brace 
Extended Brake Hoses 
Payment & Security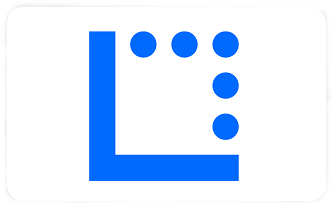 Your payment information is processed securely. We do not store credit card details nor have access to your credit card information.