Roll over image to zoom in
Description
The Suzuki Jimny is a unique vehicle and suspension development for this vehicle presents different challenges that what is normally seen by the OME engineers with SUV's and Dual Cab Utilities.
Unlike numerous aftermarket suspension systems, which are only available in a single configuration targeting lift height, OME offers a range of tuned and matched integrated suspension systems to ensure the right suspension is available to suit how the vehicle is outfitted and the conditions it will encounter.
A selection of springs and shocks have been developed to achieve ride height increases of 40mm (approximately) to improve off road ability whilst improving ride control and comfort over original specification.
Kit Includes:
OME Front Springs x 2
OME Rear Springs x 2
OME Front Shock Absorbers x 2
OME Rear Shock Absorbers x 2
OME Cross Member Brace Kit x 1
Panhard Rod Extension Bracket x 1 
Brake Extension and Shock Absorber Mount x 1 
Headlight Sensor Kit x 1
Castor Correction Bushes x 4 
NITROCHARGER SPORT
Where the purpose of a spring is to carry the load of a vehicle and its cargo, a shock absorber works to control the spring by absorbing excess energy and in doing so, has a profound impact on your vehicle's ride and handling.
During the development of Old Man Emu's Nitrocharger Sport shock absorbers, particular focus was placed on how well they are matched to the specific springs they'll be controlling; with Ride Control Engineers tailoring shock absorber valving to work with the different springs in the range, often resulting in multiple shock absorber options for each vehicle.
WHY OLD MAN EMU?
Suspension systems, especially when referring to 4WDs, are extremely complex. Determining the right solution for each 4WD requires special attention to many factors, with weight being the most critical. Old Man Emu 4×4 suspension by ARB approaches this in a unique way.
Instead of offering a compilation of parts that have been chosen primarily to increase the vehicle's ride height, OME 4×4 suspension provides a range
of tuned, matched and integrated systems, each offering optimum levels of comfort, load carrying capability and control characteristics.
The complete Old Man Emu suspension range incorporates more than just 4×4 shock absorbers and springs. At ARB, we take integration to the highest level with our own selection of bushes, U bolts, centre bolts, spring liners, trim packers and suspension fitting kits.
WHY UPGRADE YOUR SUSPENSION?
From the factory, most new 4WD vehicles are tuned for comfort during on road driving. Once weight is added in the form of accessories, passengers and cargo, performance and reliability suffer, especially when road conditions deteriorate.
Old Man Emu provide application-specific aftermarket suspension that is designed to increase load carrying capability and improve both vehicle handling and comfort across all terrains. A range of options provides increased ground clearance to better tackle more challenging terrain, and unlike some other accessories, you'll notice the benefits of a new suspension system every time you drive your vehicle.
Payment & Security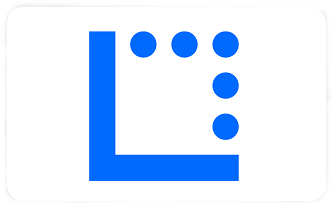 Your payment information is processed securely. We do not store credit card details nor have access to your credit card information.