Roll over image to zoom in
Description
Introducing the LT-50 Lightweight Roof Top Tent – You don't need to be an overlander to live your best life, the LT-50 opens up a new opportunity of Suzuki Jimny adventures.
It pops up within seconds, you can keep your bedding inside and it can carry a 30kg load up top. One of the standout features of the Alu-Cab rooftop tent is its lightweight construction and it has a nut slot lid and base frame for easy mounting of accessories such as awnings, shower cubes, ladder brackets, spades etc. The tent is made from lightweight, high-strength aluminum, which makes it easy to install and transport. The tent also features a compact, streamlined design that minimizes wind resistance while driving.
Overall, the Alu-Cab lightweight rooftop tent is an excellent choice for adventurers who value durability, convenience, and comfort.
Features:
Tent weight [excludes mattress, excludes ladder] – 46KGS | 101 LBS
Mattress weight – 4.55kgs | 10 LBS
60 mm high-density foam mattress with zip-off cover 
Dual layer 280gsm UV resistant rip stop canvas
The rooftop tent is made from a lightweight aluminium construction
Wind resistant design thanks to single-sided opening
Stainless steel eyelets for the spring poles
Streamlined aerodynamic profile
3-point access with a door/window on each side
Stainless steel 316 marine grade Gas-struts
Hard-shell structure that can carry additional gear [up to 30kgs] 
Opens and closes in seconds 
Top and bottom foam insulation
Dimensions: 
Tent Weight [excludes mattress, excludes ladder] – 46KGS | 101 LBS
Mattress Weight – 4.55KG | 10 LBS

Mattress Thickness

– 60MM | 2.3"
Mattress Dimensions – 1085 x 2070MM
Tent Dimensions – 1261 X 2258 x 172MM | 49.6 x 88.89 x 6.77"
Please Note: The load rating for the cargo rails on the rooftop tent roof is 30kg. It is important to note that where the load is located on the roof, will determine how easy or difficult it is to open the tent. It is always suggested to shift heavier loads towards the front of the tent, and much lighter loads, like a solar panel, to the rear. Please ensure to check dynamic load rating of your vehicle before placing additional weight to the LT-50.
Alu-Cab advises to not exceed the speed limit of 120kmh. 
We recommend 2-3 x Heavy Duty Load Bars used to mount the LT-50 Tent to the 3 Door GLX & Lite Suzuki Jimny, and 3-4 x Heavy Duty Load Bars used to mount the LT-50 Tent to the 5-Door LX Suzuki Jimny. 
Minimum load bar length required: 1250mm | 49.2″Optional available Bracketry:
*(Excludes load bars)
Universal LT-50 Mounting Brackets [To fit non Alu-Cab Load bars]
LT-50 to ALU-CAB Load Bar Specific

Mounting Brackets

Load Bar Feet For Mounting ALU-CAB

Load Bar

 to the LT-50
Optional Tent Accessories:
Removable Fly sheet/rain cover
2m spec-built telescopic ladder with rungs that are broad and angled making it far more comfortable to climb into the tent barefoot
[The ladder cannot be installed inside the tent. We advise using the Molle Plate and Ladder Storage Bracket for your convenience]
Ladder Storage Bracket
Ladder Extension
Roof Molle Plate
Wall Mount for the LT-50
Tent to Alu-Cab Load Bar Mounting Brackets
Universal LT-50 Tent Mounting Brackets
Payment & Security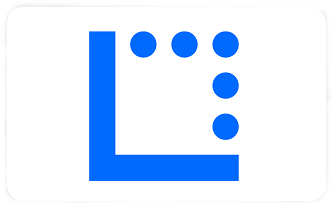 Your payment information is processed securely. We do not store credit card details nor have access to your credit card information.